Last night after sending out our press release about the Lucky Mini White Rocks, we thought we would stroll over to Marine Drive for Fish & Chips. We first went to Moby Dick's but the line-up just to order was too long. We then went to the Fishboat at about 7 :05 and they were closing. We were walking back towards Moby Dick's, but we stopped at Coney Island Fish And Chips instead. We were able to place our order right away and had a courteous server.

Advertisement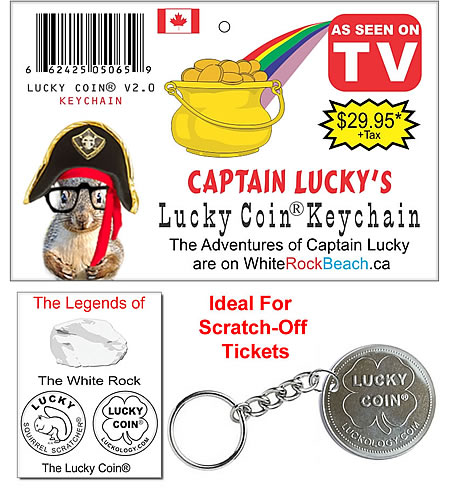 The cost was maybe a little cheaper than some of the other places we were trying, and the food we received was at least as good. If you are coming to White Rock Beach for Fish & Chips why not give Coney Island Fish & Chips a try, you will not be disappointed!
The gang at WhiteRockBeach.ca rates Coney Island Fish & Chips a 10 on the acorn scale!
Advertisement

Advertisement
Promote White Rock Beach and your name / business / website to the WORLD. Some of our sponsors include White Rock Pharmacy, White Rock Photo, José & Co. Custom Jewellers
Ideal for individuals and families wanting to have a memorial keepsake or businesses wanting a unique opportunity to maybe gain more recognition by having their business name and website purchased by local residents and tourists as keepsakes or to be mailed around the world.
White Rock Postcard Photographer Ric Wallace - Mr White Rock on Shaw TV
These are some of the current White Rock Beach & area postcard retailers:
NOTE: Some retailers will have limited postcard selections due to space. PLEASE NOTE: The White Rock Museum does NOT sell our products (turned down 3 times) as they have no interest in our products. Please support the above local businesses that support out efforts.
This is the
ONLY location
you can see all
101+ White Rock / South Surrey postcards
& greeting cards on display at the same time (even the winter and Christmas postcards - weather and time permitting).